Lahore was the capital city of undivided Punjab. But, after the partition, when Lahore went to Pakistan, India was left without any capital. Also, it led to the migration of people of west Punjab to the eastern towns within India. These two factors gave rise to the need to choose a site in the foothills of Shivalik range that would serve as the capital of Punjab. Read on to know more about the origin and history of Chandigarh
Sightseeing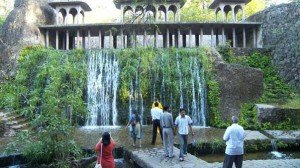 Rose Gardern
Rose garden of Chandigarh, India is the largest of its kind in Asia. Named after India's former President, Zakir Hussain, this beautiful garden was set up in 1967 with the support of Chandigarh's first Chief Commissioner, late Dr M S Randhawa. Chandigarh rose garden contains more than 17,000 plants. There are nearly 1,600 varieties of roses over there. It is a spacious garden covering an area of 27 acres. Dr. Zakir rose garden not just consists of the gorgeous roses. Legend has it that Goddess Parvati asked her husband Shiv the reason behind his immortality. Thus God Shiv told her about the immortal secret of life and eternity or the Amar Katha at Amarnath. However, a solitary egg of a pigeon was hidden under his deerskin mat during this narration and the pair of pigeons born out of that egg became immortal having listened to the secret of immortality. To this day, many pilgrims report seeing the pair of pigeons when they trek the arduous route to the holy spot.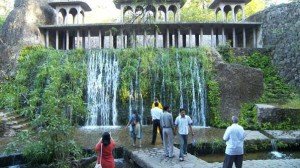 Rock Garden
Rock garden has been established in the form of an open-air exhibition hall. The garden houses sculptures made by using a variety of different discarded waste materials like frames, mudguards, forks, handle bars, metal wires, play marbles, porcelain, auto parts, broken bangles etc. Rock garden in Chandigarh, India is a unique creation and connoisseurs come from different parts of the world to see this amazing garden.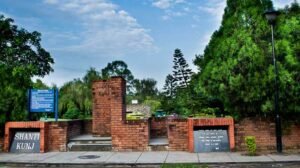 Shanti Kunj
Shanti Kunj garden in Chandigarh is situated at a very peaceful place that is free from any noise and pollution. Therefore, it has been rightly named as Shanti Kunj. It is located between the Rose Garden and the Cricket Stadium in Sector 16. In the Chandigarh Shanti Kunj park, you can find different varieties of plants and trees like vertical shaped trees, trees that provide shade, trees apt for environment and flowering trees. Also the garden contains a plenty of medicinal plants that are utilized to cure several diseases. Take a cable car ride on the Gondola Lift and soar high above the snow-capped, pine covered slopes.
Sukhna Lake
Sukhna Lake is a beautiful lake that lies in the foothills of Shivalik range. The unique thing about Sukhna is that it is a manmade lake. It is a 3 km long lake that was created in the year 1958. It was done by damming the Sukhna Choe, which is a seasonal stream flowing down from the Shivalik hills. Sukhana Lake of Chandigarh, India has become an integral part of the city
Pinjore Gardens
When it comes to excursions around Chandigarh, Pinjore gardens deserve a special mention. Also known as Yadavindra Gardens, they are situated about 20 kms away from the city. The work of creating Pinjore gardens began in the seventeenth century. It covers a total area of 100 acres. Chandigarh Pinjore Garden serves as the venue for hosting the annual event of mango festival.
The garden houses a mini zoo, historic places, Japanese garden, nursery and a number of picnic spots. According to the Hindu mythology, it is said that it is over here that Pandava brothers had rested during their exile.
Kasauli
Situated at a distance of 70 kms from the city of gardens, it is a very tranquil hill station. It is located at an altitude of 1928 meters. The period between April-November is the best time to visit this place. There are two main roads in the city, where traffic is restricted. It is owing to this fact that Kasauli is one of the calmest hilly areas of the country. Tourism in Kasauli is gaining momentum.